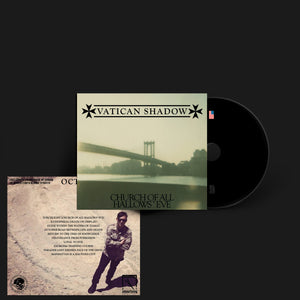 VATICAN SHADOW | CHURCH OF ALL HALLOWS' EVE | CD
Sale price Price $14.97 Regular price
full length soundtrack of terror on manhattan's bloody streets. now available on compact disc. 
the tracks are intended as soundtrack for private or group gatherings during the halloween season and autumnal nights.
file under: environmental, soundtrack, holiday, thematic, spooky, true crime, horror, sound effects, fall, nostalgia, autumnal, halloween, field recording, the sounds of october 31st.