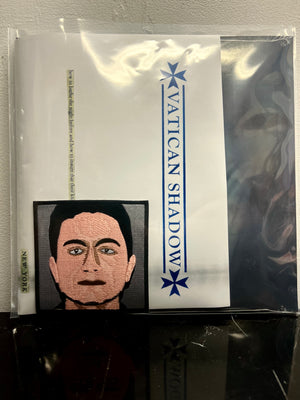 VATICAN SHADOW | ATTAS APARTMENT SLATED FOR DEMOLITION (REMASTERED) | PERFECT SOLDIERS SPECIAL EDITION
Sale price Price $49.97 Regular price
despite being created over a decade ago for a controversial limited double cassette and then compiled on 'it stands to conceal' this is patient esoteric cold industrial perfectly suitable for our end times.
includes oversized numbered poster and embroidered patch. edition of 15.

fully remastered version. black vinyl edition.
includes digital download code.