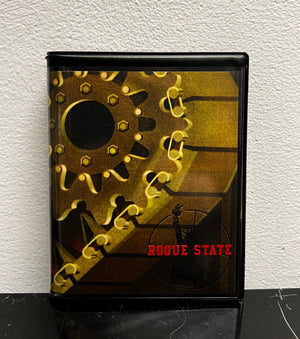 ROGUE STATE | INFORMATION DOMINATION | CASSETTE
Sale price Price $19.97 Regular price
finally a distorted word from dean frost and the most competitive university in the northeast - RSU. winter session is now open for enrollment. but don't forget - whoever controls the information will win the next great serial court case.
international misanthropy:
a new cassette series from hospital productions
in custom clamshell cases
with interview inserts in each one.
edition of 97.