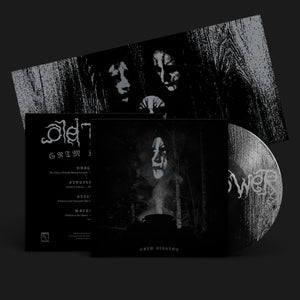 OId Tower | Grim Alchemy Picture Disc Vinyl LP
Sale price Price $27.97 Regular price
the alchemic trilogy has finally been concluded. the cauldron is frothing in full force. these recordings were originally presented on three separate EP's, each showing a different side from the project. from lo-fi dungeon explorations to medieval astral projections, this collection offers a wide variety of sounds and stories for your nightly inner explorations or journeys into the vast, cold unknown. 

to complete the full experience, additional unreleased recordings have been added to this collection under the name of 'waldgeistär,' delivering all the ingredients needed for this intoxicating potion. the blood of the dragon, the black streams, the ashes of souls, and the ghosts from the woods. drink the darkness, and listen to DARK MUSIC!
silver with gold + black splatter vinyl edition packaged in morbid heavy black stock board with metallic ink and oversize insert! includes digital download code.