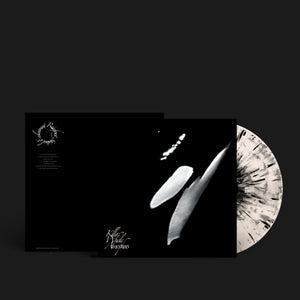 RAINFOREST SPIRITUAL ENSLAVEMENT | KILLER WHALE ATMOSPHERES | WHITE W/ BLACK SPLATTER 2XLP PRE ORDER
Sale price Price $39.97 Regular price
*please note this is a pre order and ships in 8-12 weeks*
RSE surprise album just in time before the migration to cooler waters.
grown in the shade of the glacier. killer whale atmospheres is a future-memory affair of sub bass propulsive drones, rhythms, chords and dorsal scars building to a forbidding sense of cold echolocations yet to come through the violent procession of darkening rains.
white with black splatter vinyl 2xlp in wide spine sleeve. digital download code included.