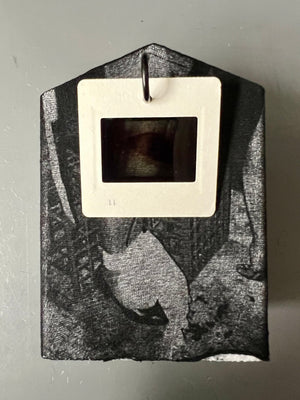 CONCRETE VIOLIN | LIGOTISM 2 | CASSETTE
Sale price Price $19.97 Regular price
concrete violin is one of the longest running and last standing texas noise and power electronics projects from the 90's. first brought on the radar of many from the infamous 'porn hurts' comp cdr we are proud to present an extensive cassette follow up - Ligotism 2.

a closed interior door. behind it is a corpse age 38, found with ligature and plastic bag over head. victim wearing black longline bra, black nylons and high heeled shoes. apparently accidental…

many corpses found at autoerotic asphyxia scenes are discovered, wearing these as fetish items. ref: burgess, dietz and parks, 1993.


special package consisting of wooden door frame, slide, nylons and ink. edition of 113. includes digital download code. mastered by kris lapke.


distressing, atmospheric, high pressure rotten power electronics and concrete noise in the old way!