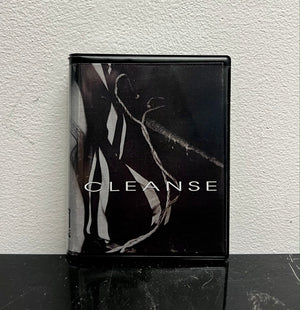 CLEANSE | SPANISH VEIL | CASSETTE
Sale price Price $19.97 Regular price
older listeners may know cleanse from "the prince" 12" published a million years ago to the tune of medals and piercings. new listeners will feel severe pressure of metal on flesh until the inevitable merger of organism and surgical steel. heavy electronic power musik from greh holger and jesse sanes!

international misanthropy:
a new cassette series from hospital productions
in custom clamshell cases
with interview inserts in each one.
edition of 97.
download code included.